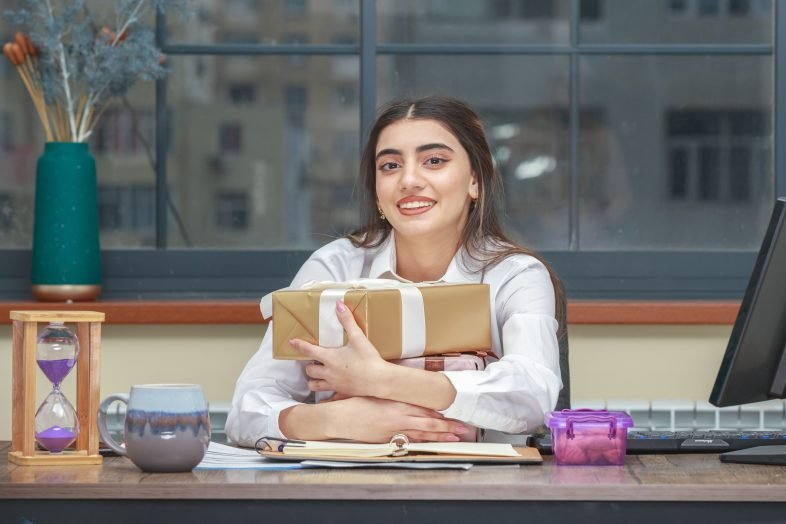 nline listings are a vital part of any business's marketing strategy. With internet users increasingly turning to search engines and directory sites such as Yelp and Google Maps to find local stores and services, an accurate, up-to-date set of online listings can ensure customers will find your company and keep it top of mind. Understand why online listings are important for establishing your brand's visibility and reach.
What is an Online Listing?
An online listing is a brief profile of your business that appears on websites such as directories, search engines and social networks. It typically includes your company's name, address, contact information, website URL and sometimes also a description of the products or services you offer.
Listings are often indexed by search engines, so customers can find details about your business when they search for relevant terms online.
Having online listings allows customers to easily locate your business and learn more about what you offer. This can lead to increased web traffic and generate more sales for your business.
Online listings also make it easier for customers to leave reviews, which can help boost trust in your brand.
Furthermore, when you maintain consistent information across different listing platforms, you create a stronger overall presence on the web, which can lead to higher rankings in search engine results pages (SERPs).
Consequently, having accurate, up-to-date online listings is an essential part of any successful digital marketing strategy.
When creating and managing your online listings, it's important that you provide accurate and consistent business information across all platforms.
This includes contact details such as your company name, address, phone number, email address, website URL, and other relevant information. You should also use the same core description for each listing to ensure you have a unified presence on the web.
Additionally, regularly monitor any reviews or ratings left by customers to ensure your readers' feedback is representative of your overall online reputation. Finally, keep up with industry trends by staying active on social media this helps strengthen your online presence even further.
How Does Online Listings Help Your Business Succeed?
Online listings can play an important role in improving visibility, building trust and developing relationships with customers. They make it easier for potential customers to find your business online, increasing the likelihood of them visiting and buying from you.
Additionally, well-crafted online listings can also boost your rankings on search engines, driving even more traffic to your website. Well-structured online listings can also create credibility for your business and establish you as an authoritative source within your industry.
Customers often look for businesses online before purchasing from them. Having up to date and accurate listings help ensure that customers find the exact information they're looking for when searching for your business.
Furthermore, online listings have a positive effect on your rankings in search engine results pages such as Google or Bing. By making sure that all directory entries are filled out correctly with consistent information, you can improve your visibility and increase the chances of customers finding your business organically through searches, thus boosting your traffic and sales.
Finally, having correct and consistent information across all the relevant listings can create trust with potential customers, who might otherwise be doubtful of a company whose presence is rarely updated or especially difficult to verify.
Online listings are also helpful for local businesses that rely on foot traffic in order to attract customers. By having up to date and accurate information located in one place, it becomes much easier to spread the word on promotions, events or sales you may be offering.
It is also possible to proactively manage customer feedback by responding quickly and effectively, thus increasing the likelihood of customers returning in the future.
Additionally, this type of platform allows businesses to create campaigns with specific focus points such as increasing customer loyalty, driving new sales or obtaining customer referrals through referral programs.
Managing these campaigns can help drastically improve the overall effectiveness of your business by having a greater control over your online presence.
Different Types of Online Listings for Businesses.
There are a variety of different types of online listings out there for businesses. Local listing websites, such as Google My Business, are designed to allow people to discover and interact with businesses near them.
Review sites like Yelp review businesses and help customers decide which services and products they should buy. Social media sites, such as Facebook and Twitter, can be used to post content, connect with potential customers and build relationships with current ones.
Finally, industry specific directories can provide an additional boost to your website's rankings on search engines by bolstering your online presence.
The importance of online listings for businesses lies in their ability to drive awareness of your brand. These websites are key for helping customers discover you and giving them access to important information about your services or products.
They also provide a platform for customers to review your business, which gives insight into what people think of your company, allowing you to make necessary improvements.
Furthermore, online directories and review sites can help SEO efforts by providing links to your website and directory submissions, which can eventually lead to improved rankings on search engine results pages.
Finally, they offer a way to boost credibility as customers have an understanding of the quality of service or product being offered upfront.
It is crucial for businesses to ensure that their online listings are up-to-date, accurate, and complete. The top listing sites include Google My Business, Yelp, Bing Places, Yahoo!, Foursquare, Yellow Pages, and more.
Submitting to these websites can be time-consuming so it's best to outsource the task if needed. Make sure to use accurate information such as business name and address details while providing additional information like company overviews, business hours and parent companies can help you appear in more search results.
Listings help customers find your location or contact info hence it is important to keep them updated as well since outdated contact information or other missing details will make you appear unprofessional.
Lastly, submit business reviews when available because the positive reviews will go a long way in helping customers have confidence in your brand!
Benefits of Accurate and Up-to-Date Online Listings.
Accurate and up-to-date online business listings can provide numerous benefits for a company. Firstly, customers are more likely to find and choose your business over competitors when all of the information they need such as contact information, services you offer, working hours etc. is correctly listed in one place.
Similarly, having correct listings will help avoid confusion and missed opportunities with potential customers due to outdated or wrong information ultimately leading to more sales.
Additionally, accurate listing profiles on search engines helps with improved rankings and visibility on those platforms as well.
Having up-to-date information on multiple listing websites also helps to create a comprehensive digital profile that can showcase your brand to a wide range of potential customers and increase chances of conversions.
Making sure all the information is correct will also help with getting better reviews, as customers are more likely to write better reviews if their experience meets their expectations – which start with a search engine result.
Lastly, accurate listings will also increase trustworthiness, as no one likes outdated or conflicting information when looking for a service on the internet.
Accurate information also helps ensure that you reach the right customers in an efficient way. Online listing sites typically allow business owners to list the services they offer, contact information, and other relevant details such as hours of operation and pricing.
Having this information up-to-date ensures that customers receive consistent details, which makes it easier for them to decide if your service or product is what they are looking for.
Additionally, it allows potential customers to easily identify any discounts or offers that may be available. This helps companies stand out among other competitors while actively engaging with audiences on multiple levels.
Tips to Improve Your Business's Online Presence Via Listings
To make sure your business stands out and gets noticed online, there are a few things you should do. The first is to review all existing listings and make sure that the information is up-to-date and accurate.
Make sure everything from contact information to working hours are up-to-date and that there's no incorrect or outdated information. Secondly, create profiles on different listing sites such as Yelp, Yellow Pages, Google My Business etc.
This will enable customers to find more detailed information about your business. Lastly, focus on creating quality content for each of your profiles including a well written biography about what makes your business unique or stand out from the competition.
One of the most important aspects of having an online presence is staying up-to-date with your listings. Keeping your business's information updated ensures customers (both new and old) will be able to contact you easily.
This also ensures that customers can easily find what they need on a listing and not be confused or misled by incorrect or outdated information. If you're looking to really stand out, making sure that each profile has unique, quality content will make potential customers more likely to interact with and help support your business.
This can include aesthetically pleasing images and clear descriptions of whatever it is you offer. All in all, if done correctly, creating a robust online presence via listings for your business can help attract more customer eyes!
Utilizing online listings not only gives you maximum exposure, but it can help your business stand out from competitors and cast a wide net for more potential customers.
Completing the profiles of established websites will allow people to find your business easily. This means making sure that all contact information and physical addresses are up to date and accurate, as well as doing regular maintenance to remove any old or incorrect information that would lead customers astray.
Additionally, being aware of new platforms being launched (such as Google My Business) and adding detailed profiles there should be part of your strategy.