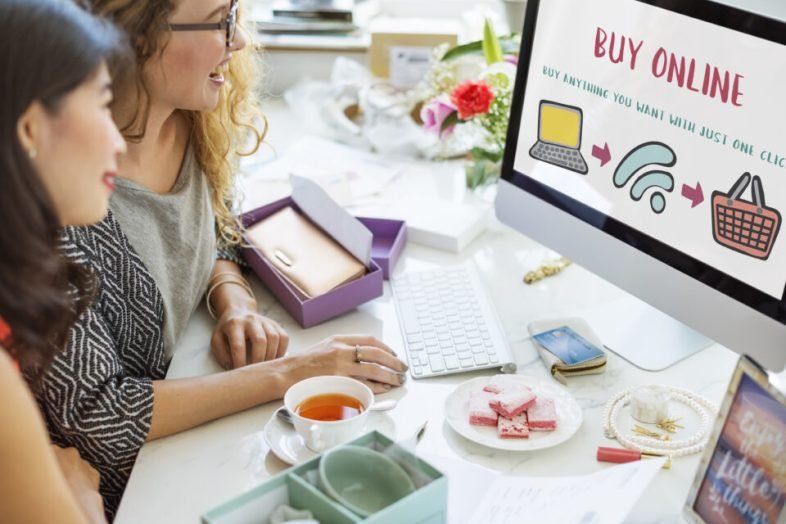 By claiming your online listing, you'll have an opportunity to provide customers valuable information about upcoming promotions and discounts, as well as other special offers.
laiming an online listing can be a great way to promote your business and reach out to new customers. With the right strategies and resources, you can manage reputation and establish yourself as an industry leader on the web. Discover the various benefits of creating an online listing here.
Increase Visibility: Claim your online listing and be found more easily on search engines and directories
Claiming an online listing is an easy and effective way to increase visibility for your business. When you claim an online listing, you're providing potential customers with detailed information about your business, including contact information and even reviews.
Furthermore, when you list your business on platforms such as Google My Business or Yelp, it increases the chances of being found on major search engines like Google.
This makes it easier to locate your business and create more opportunities for customers to engage with you.
Promote Special Offers: Keep customers up to date on promotions and special offers
By claiming your online listing, you'll have an opportunity to provide customers valuable information about upcoming promotions and discounts, as well as other special offers. This can be a great way to entice potential customers who may not initially be aware of your business.
Additionally, with carefully crafted content and attention-grabbing headlines, it's easier to capture the attention of potential customers. Doing so can increase customer engagement and ultimately generate more leads and sales.
Monitor Your Reputation: Set up alerts so that you can track customer reviews, ratings, and feedback in real time.
A key benefit of claiming your online listing is the ability to monitor and respond to customer reviews in real time. With this knowledge, you can quickly address areas of concern while also highlighting satisfied customers.
Keeping track of customer feedback can also allow you to stay ahead of potential issues and proactively reach out to those who may need help. This can be especially beneficial for businesses looking to promote an overall positive reputation.
Control Your Content: Design a listing page with images, products, services, hours of operation, and other important information about your business.
Having an online presence is a powerful tool for businesses, particularly those looking to build and control their content. Claiming your online listing will give you the opportunity to showcase your business to potential customers in an easy-to-find platform.
This can be done by adding images, products or services descriptions, hours of operation, contact information, and any other important information that presents an accurate depiction of your business.
Having this kind of content on a clean page helps customers quickly find what they need and develop a positive view of your business.
Drive More Traffic: Connect to potential customers when they're looking for businesses like yours in the local area via your listing page.
Claiming your online listing and optimizing it with relevant content gives customers an immediate connection with your business.
Potential customers seeking businesses like yours in the local area may come upon your listing page and quickly decide to give you their business.
Having a complete listing page with updated information helps attract potential customers, increases visibility of your business, and ultimately can drive more sales.
This can be particularly useful if your business is low-cost or in a highly competitive industry, as customers often make quick decisions when browsing a list of services.
Furthermore, having a complete listing ensures that key information such as opening hours and contact details are clearly displayed.
This increases the chance of potential customers being able to connect with you more quickly, increasing your chances of garnering their business. Ultimately, this could lead to an increase in sales for your business.
Making sure your business is listed with relevant directories also benefits businesses seeking organic search engine optimization (SEO) success. Having a presence on specific platforms often correlates with higher ranking in search engine result pages.
This means that potential customers searching for services associated with your business can find you faster online, and again, increases the likelihood of garnering their business.
By having a listing on trusted platforms and multiple search engines, your business encourages more listings in organic search results with accurate information.
Customers prefer online searches to locate stores or businesses they need, so businesses that are listed correctly have an advantage over their competitors.
This also allows potential customers to gain access to important details such as contact information, business hours or location. Thus, having your own registered listing can help attract new clients locally, as well as from around the world.
Having a business listing online lets you become visible to customers in the nearby area. As more and more people are relying on online search to find local businesses, being listed online helps small businesses gain the trust of potential customers.
This is especially beneficial for small businesses that rely on locally-sourced traffic for growth. Having an updated account means their customers will always have accurate details about your business, such as contact information, address, opening hours or other related queries.
A good listing page also increases its chances of being mentioned or recommended by others, thus offering a great way to increase brand awareness quickly and efficiently.
Not only that, but having an online listing also consists of other important benefits such as improved searchability and visibility. As customers search for similar businesses, your business will crop up in their searches if you are listed correctly.
This not only makes it easier for potential customers to find you, but can help you stay ahead of the competition too. Being listed with correct details on an online directory is one of the most cost-effective ways to advertise your business.
Most online directories are free to use so it's a great way to get more eyes on your business without a large financial commitment.
Online listings can have a direct effect on customer trust. It is much easier to build credibility and trust when customers can view photos, reviews, phone numbers and even menus on the listing that don't require any extra clicks.
By putting your business in front of the right people and providing them with the relevant information quickly, customers are more likely to do it business with you – particularly after reading reviews left by past customers!
This connection issue between potential customer and trusted businesses is invaluable as online shoppers prioritize convenience and relevance when they make a purchasing decision.
When it comes to being found by customers, an online listing drives more than just traffic it increases visibility. Visibility dictates the ability for customers to not only find your business, but also connect with it and trust it as a source from which they can purchase.
It can also be tailor-made to fit the individual customer's shopping needs. For example, if someone is searching for organic produce in their local neighborhood and you have relevant organic produce hours on your listing page, you stand a much better chance of being found and making a sale!
Additionally, having optimized listings can help increase search engine rankings – meaning even more potential customers are discovering your business online.
A comprehensive online listing also gives you a larger presence in the digital world. Having multiple active and updated listings makes it easier for your customers to find and trust you.
Additionally, consumer reviews can be part of an online listing – this provides an excellent way to leverage the power of word-of-mouth. Just one bad review could cost you potential customers, but multiple positive reviews can draw them in!
Most importantly, having an up-to-date online listing is essential to staying competitive in today's business landscape. It helps ensure that customers will be able to easily locate your business and make informed decisions based on its reputation.
With an online listing, you can also use search engine optimization (SEO) tactics to get your business found quickly when users are looking for a certain product or service.
By utilizing SEO best practices such as including relevant keywords in your listing's information and link building, you could show up on the first page of local search results and convince prospects that you can provide the solutions they need.
Additionally, having an online listing means being available 24/7 for potential customers, which gives them the convenience of learning about your company and services any time.
This does more than just increase brand reach, it allows people to connect with your business even after traditional operating hours have ended.
As an added benefit, being featured on leading listing sites can help you gain recognition and credibility with potential customers.
Some organizations require businesses to be verified or certified before they will approve listings, and this process communicates trustworthiness and authenticity to your audiences and gives you the chance to further establish yourself as a leader in your field.
With the right online listing, you'll be able to attract more customers and expand your business's presence in the local market.
A major benefit of being featured on a listing site is increased visibility. These sites act almost like search engines, allowing potential customers to find you easily. To make your listing stand out from the competition, use descriptive keywords that Search Engine Optimization (SEO) algorithms are likely to pick up.
Not only will this be beneficial for better page rankings, but potential customers will be more likely to click when they see relevant words in your listing title or description.
Additionally, use appropriate imagery and visuals that speak to what potential customers might be looking for – does your restaurant serve Italian cuisine? Include authentic-looking pictures showcasing some of your dishes!
Another benefit of being featured on a listing site is the ability to interact more directly with customers. Many online listing sites, such as Yelp and Google My Business, allow businesses to respond to customer reviews and post updates about news or specials.
These are important tools for providing excellent customer service, regardless if the feedback is positive or negative. Responding quickly can help foster relationships with current customers and draw in new ones.
Additionally, some listing sites may offer promotional opportunities via discounts or special offers which can further increase visibility and drive traffic to your business's website or physical location!