Watercooled Sports Services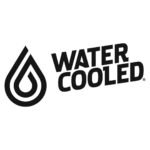 Now Open
About the business
Watercooled Sports Services is one of the top providers of Watersports activities in the United Arab Emirates.
Watercooled Sports Services has 3 locations in both Dubai and Abu Dhabi, and they provides a premium Watersports experience to guests visiting its Jebel Ali, JBR and Abu Dhabi Centers.
Watercooled specializes in certified training of sailing and windsurfing, focusing on delivering a high level of training in a safe and fun environment.
Other Watersports available are Stand Up Paddle boarding (SUP), Kayaking, Wakeboarding, Fishing Tours, Windsurfing, Powerboating, various Motorized leisure activities as well as a newly launched Kiteboarding School located at the main Centre in Jebel Ali, Dubai.
Watercooled training Centers are recognized by the Royal Yachting Association (RYA), the national governing body for sailing, windsurfing and powerboating in the UK, and one of the most widely recognized governing bodies in the world.
Watercooled has been operating for the 4 years in the UAE, and has been providing a great sporting outlet which is fully insured, and they equipped with highly qualified staffs and Instructors and always aims to provide a premium Watersports experience for anyone visiting the Centers.
Working Hours
Now Open

UTC + 4
Monday

8:30 AM - 7:00 PM

Tuesday

8:30 AM - 7:00 PM

Wednesday

8:30 AM - 7:00 PM

Thursday

8:30 AM - 7:00 PM

Friday

8:30 AM - 7:00 PM

Saturday

8:30 AM - 7:00 PM

Sunday

8:30 AM - 7:00 PM