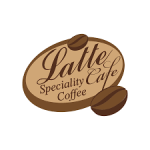 Now Open
About Restaurant
At Latte Café Madinat Zayed, we strive to exceed our customers expectations by delivering an excellent customer experience.
We are sourcing the best coffee beans and freshest ingredients for our selection of homemade cakes, salads and sandwiches . In our atmospheric premises we provide free Wi-Fi.
We invite you to visit us at one of our cozy branches to relax and enjoy the wonderful aromatic taste of our fresh selections of single origin coffee beans and our fine teas. There also is available a selection of the freshly homemade sandwiches and cakes.
Our well-trained courteous staff are there to further enhance the Latte Café experience. Join us for your next cup of coffee, at the same time experience the rewarding hospitality, quality and service at Latte Café.
Working Hours
Now Open

UTC + 4
Monday

7:00 AM - 11:00 PM

Tuesday

7:00 AM - 11:00 PM

Wednesday

7:00 AM - 11:00 PM

Thursday

7:00 AM - 11:00 PM

Friday

7:00 AM - 11:00 PM

Saturday

7:00 AM - 11:00 PM

Sunday

7:00 AM - 11:00 PM